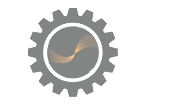 October 4, 2011 - We are pleased to announce that the component QtitanRibbon version 2.5 has been released. The release is implemented minimize/maximize mechanism of the Ribbon Bar and an API to manage this functionality. Mechanism is fully compatible with the functionality described in the specification of the Microsoft Ribbon UI. To the existing office 2007 styles, it adds new Office 2010 themes - Black, Blue, Silver:




Microsoft Office 2010 Blue Style for Qt


Microsoft Office 2010 Black Style for Qt


Microsoft Office 2010 Silver Style for Qt

New styles will allow to look your applications more modern. In addition to new functionality, we have fixed errors that are discovered, so the component has become more stable - Read More.