We are pleased to announce the release of the component QtitanNavigation version 1.4. In this version, we moved forward in the development of the concept Fluent Design and Navigation Design introduced by the Microsoft in UWP framwork and now some of the features are available for Qt developers. In version 1.4 appeared the possibility to create special widgets that represent Acrylic material in order to give the application visually great depth and volume. You can control the tint color of the material and the level of the opacity. Under Windows 10 or MacOSX, it is now possible to blend the material brush with the blurred background of the desktop, which is located behind the application window. See screenshot for the detail.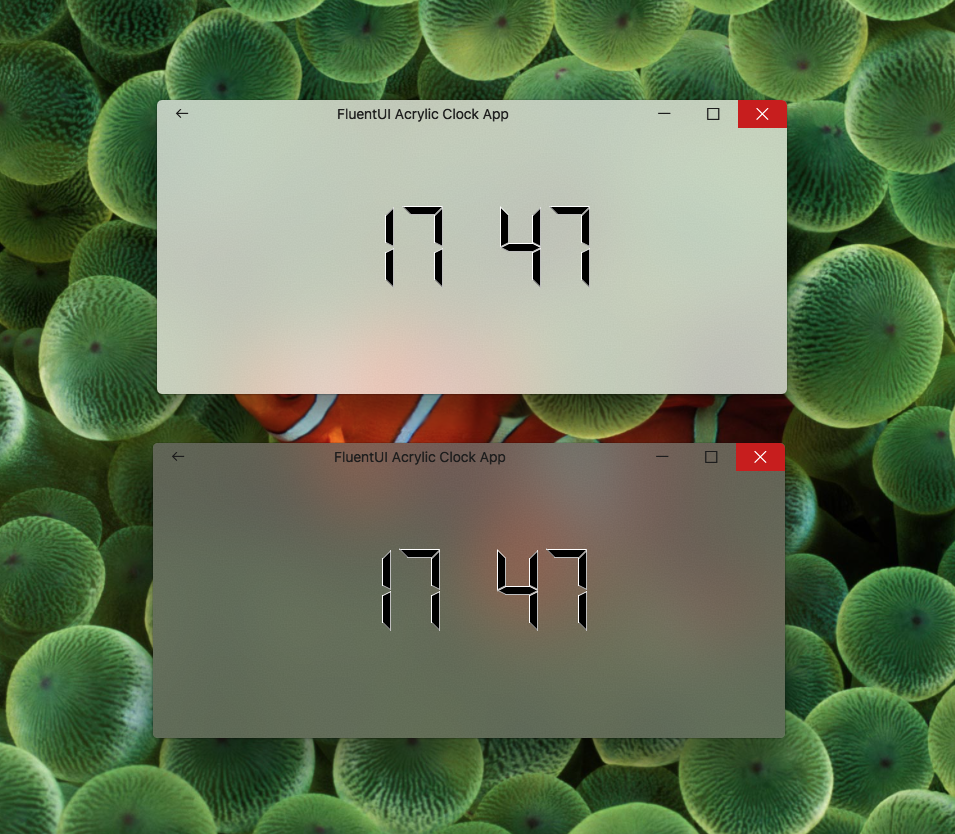 Added the ability to fully customize top-level window Title Bar. You can control the size of the non-client frame, the background color, system buttons and other elements. It became possible to add the "Back" button to the title bar instead of the system menu button. Special mode allows place the title bar directly on the window client area. There is a possibility to add a custom QWidget to the non-client area and in general fully managed rendering title bar through QStyle and the corresponding primitives that are responsible for rendering the title bar, for instance QStyle::SC_TitleBarSysMenu, QStyle::SC_TitleBarCloseButton and etc. See the screenshot with the embedded QLineEdit into the title bar.

Improved buttons, animation is added when the button is pressed. A number of classes were added so that you can quickly and inexpensively create applications supporting the Navigation Design concept and provide convenient navigation between application pages.
NavigationView it's a widget usually the main widget on the window that provides a collapsible navigation menu (hamburger menu) and a navigation frame. Widget automatically adapts own view layout to different window sizes.
NavigationFrame - the widget provides a switch between the pages and supports a history of hits that can be associated with the "Back" button on the title bar. Several animation modes are possible when switching.