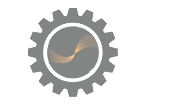 We are pleased to announce the release of the next version of the QtitanRibbon component - 6.3.0. The main feature of this release is the search bar for all actions, which were added to the ribbon bar including the quick access bar. The end-user gets the opportunity to find the necessary action quickly if he does not remember which ribbon page and group its contains exactly. In addition to the search feature, has been added the ability to show the end-user several actions that may be of interest to - Suggested Actions. And finally, a command is available - show help on the search text, which, for example, can redirect the call to the help topic of the application. This feature is enabled by default, but can be disabled, see how we use it in our demo examples.
In this version, we have made two options for displaying the search bar. Cental position when the search bar is in the most prominent position on the window title bar in the center. The second option is Compact, the search bar is displayed as an icon with a magnifying glass. When the end-user clicks on the icon, the search bar expands for input with animation. When focus leaves the text input, the search bar collapses back into an icon. Very handy for saving space on the title bar.


Another important release feature is the ability to add custom buttons to the title bar that is related to the ribbon bar. For example, in our demos, we use this feature to create a Login and Settings buttons.
Also fixed issues in working with the popup menu, fixed errors in rendering styles. Added the ability to configure QPalette::PlaceholderText through the style config file and much more. Tuned work with the latest stable version of Qt6.3.1.